Qreative Qick (QQ) Eyeglasses
Read as creative kick; QQ is India's first design and manufacturing studio for eyewear made of natural materials. Starting with wood.
Engineered. Customised. Handcrafted. ISO 12870:2016 (International Eyewear Standards).
Experience unmatched meaningful bespoke fashion with an Indian heart.
WHY WE DO WHAT WE DO.
Ah! Honestly, it is to do with the Qick (Kick!). The kick to create. The kick to craft. The kick to impact. The kick to defy. The kick to rise. The kick to express. The kick to do it all. Yeah, that kick keeps kicking us!
Be it reading eyeglasses with power or UV polarised sunglasses, QQ eyewear are handcrafted and designed for every usage type. Worried about rough use? QQ's 7 year research has helped us develop a wooden eyewear that is as good any eyewear in the market in terms of usage. The following are the features of QQ's Wooden Eyewear
Handcrafted and Sustainable
Layered for Strength (9 layers)
Engineered to ISO 12870:2016
Water & Scratch Resistant
Light Weight : Ranges between 24-25 grams
Custom-made with Personalisation Options
Prescription & Sunglasses Options
To Know More
QQ WOODEN EYEWEAR - A VISUAL INSIGHT
---
QQ's Environment partner SankalpTaru Foundation plants a fruit-bearing tree in YOUR NAME for a distressed farmer in a rural part of India, every time a QQ eyewear is owned. A tree that you can see grow. A tree that you can choose to visit. A tree that is planted in a location that truly needs it. A tree that fosters the environment in which it is and over time supports the farmers families that reside there. 300+ trees today, helping us create a real FOREST, one product at a time.
Tell Me More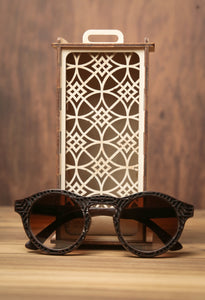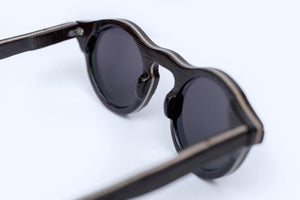 WHAT THEY SAY
The most striking feature of sunglasses from QQ is that it is environment-friendly
along with its eco-friendly packaging. The handmade touch and customization are an icing on the
cake, enhancing the experience!

- Akash, Entrepreneur & Mountaineer
Blog
---
Humans arent called apes or the descendants of apes for no reason (Ah! Remember the theory of evolution?). And it's the inherent nature of survival to learn, adapt & change...